Fingerspelling for Literacy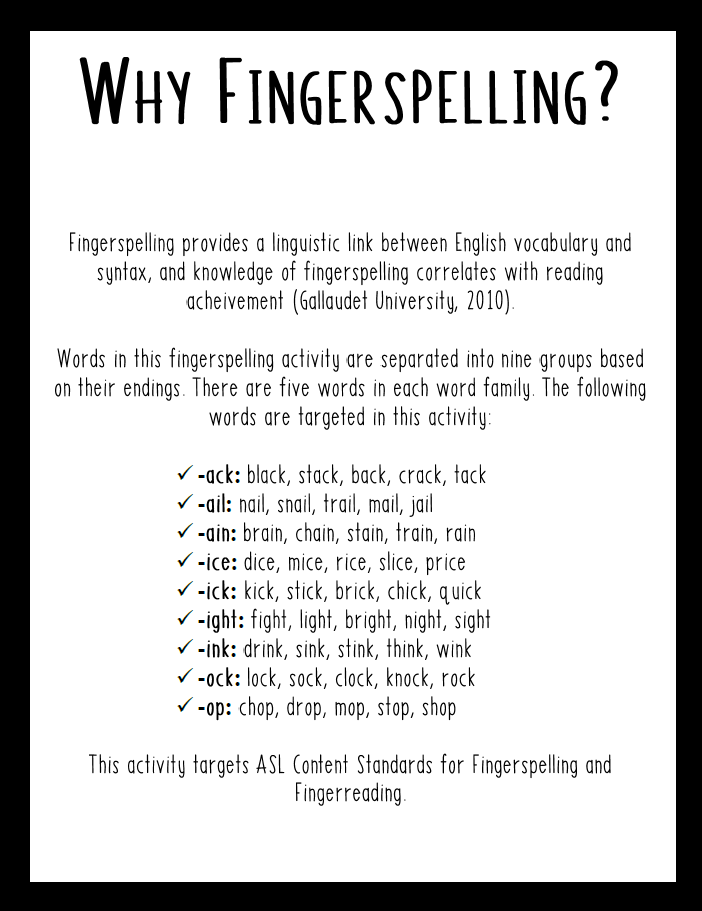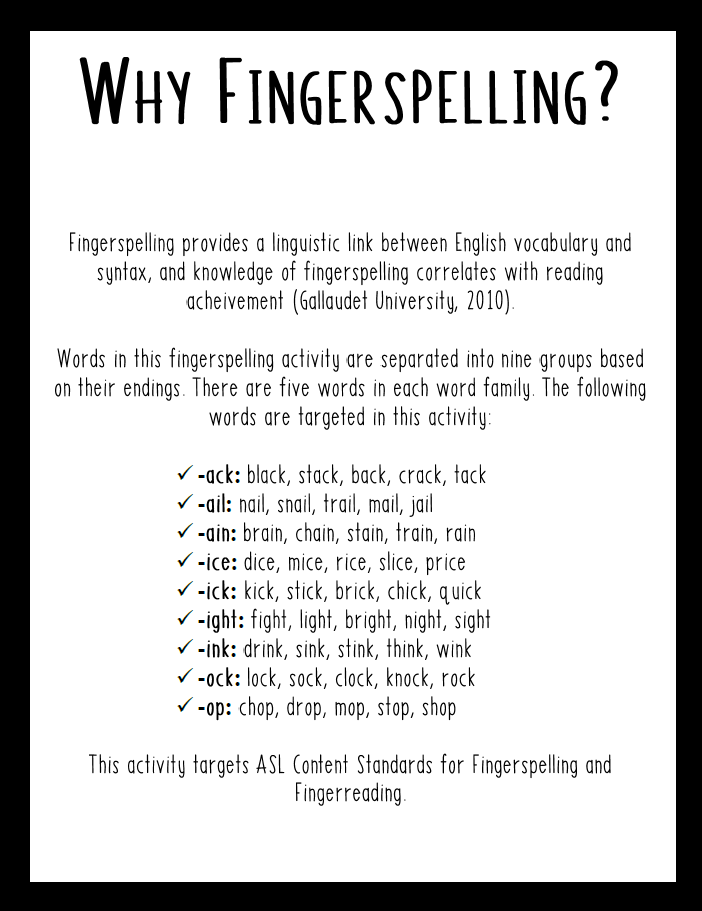 Fingerspelling for Literacy
This bundle contains a PDF activity and Interactive PowerPoint to be used in conjunction with each other to target fingerspelling of word families.
(40 pages and 47 slides)
This activity targets ASL Content Standards for Fingerspelling and Fingerreading.
When you purchase one Fingerspelling activity, you get the second one FREE!